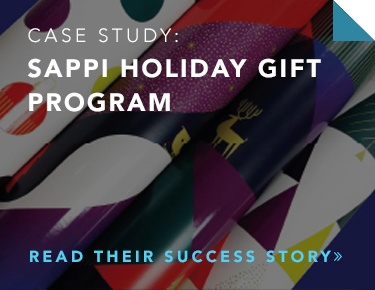 Sappi, a global provider of specialty paper and a leading producer of coated printing papers, partnered with JohnsByrne to produce a one-of-a- kind holiday gift to thank key printing customers.
Download their success story and see how they were able to create a complete multi-sensory experience for their customers using the latest print effects and techniques including:
Soft touch coatings
Pine scented varnish
Specialty stickers
Telescoping, impactful reveal and much more!
Learn how JohnsByrne's print and packaging expertise helped Sappi create a one-of-a-kind thank you gift for their customer base.
Get the their success story!