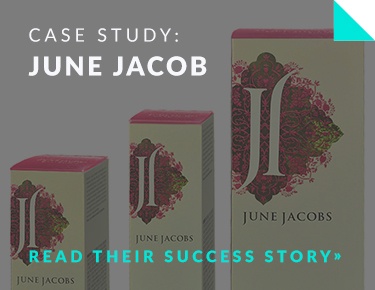 June Jacobs, a world renowned spa visionary, embarked on a new packaging makover to achieve a new level of luxury for its Spa Collection while staying on budget. As a luxury spa brand, June Jacobs' packaging required a striking, elegant packaging design respectful of the brand image.

Among the challenges:
Minimizing press runs
Exact on-press color registration
Dimensional design
Learn how JohnsByrne's print and packaging expertise helped June Jacobs achieve a luxurious and dimensional package design for its nine franchises and 53 product SKUs .
Get the their success story!