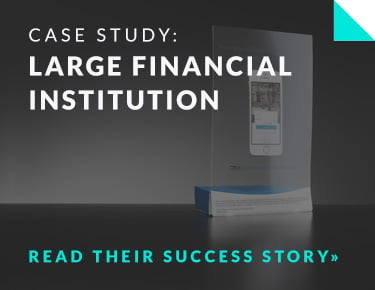 Eye-catching point-of-sale displays are crucial for the financial industry, but it can be a challenge to create something that truly stands out.
Learn how a major financial institution was able to achieve the precise look and feel it wanted for an in-house promotion spread across all its locations to promote the launch of a new mobile app.
Challenges include:
Short turnaround times
Cost-efficiency for widely circulated materials
Strengthening brand image during the in-house experience
Get this success story and learn more about how JohnsByrne was able to create a visually compelling promotional design.